The Accommodations at Birch Ridge
A crucial role in creating a truly extraordinary living experience.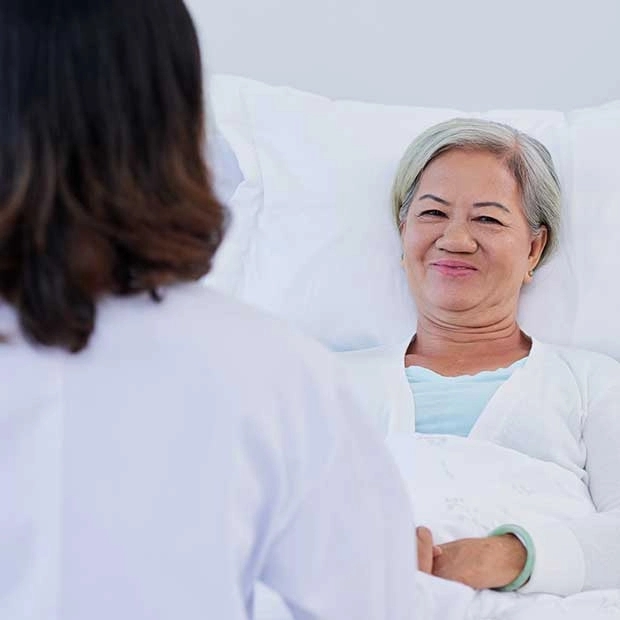 At Birch Ridge, accommodations are the foundation of our commitment to excellence. We firmly believe in providing a personalized experience that goes beyond expectations for every resident. To achieve this, we offer the option to fill your loved one's room with their treasured furnishings, decorations, and personal memorabilia, creating a truly unique and cherished space. Alternatively, they can choose our turnkey solution, where their room comes fully furnished with carefully selected furniture designed to provide exceptional comfort and meet their unique needs.
Emergency Call System - Designed for Convenience And Peace Of Mind
At Birch Ridge, we place the highest priority on the safety and security of your loved one. We recognize the importance of an emergency call system in providing peace of mind to both residents and their families. Our system guarantees quick access to a dedicated Birch Ridge staff member in case of a medical issue or fall. With just the press of a button, your loved one can promptly alert our staff and communicate the details of the emergency.
While we don't actively advertise it, we understand the importance of technology in keeping your loved one engaged and entertained. Each room in our community is equipped with cable TV and Wi-Fi, providing private communication channels with family members. Furthermore, we have implemented an emergency call system to ensure immediate staff assistance in case of emergencies.
State-of-the-Art Fire Security System - Safety Is Our Top Priority
Safety is our top priority at Birch Ridge Assisted Living, and we have a strict zero-compromise policy. To protect every resident from fire hazards, we have implemented a state-of-the-art Fire Security System. This system undergoes regular monitoring and meticulous maintenance to ensure it is always up-to-date and functioning effectively. You can have peace of mind knowing that your loved one resides in a secure environment at Birch Ridge.