Our Amenities
The Birch Gardens Lifestyle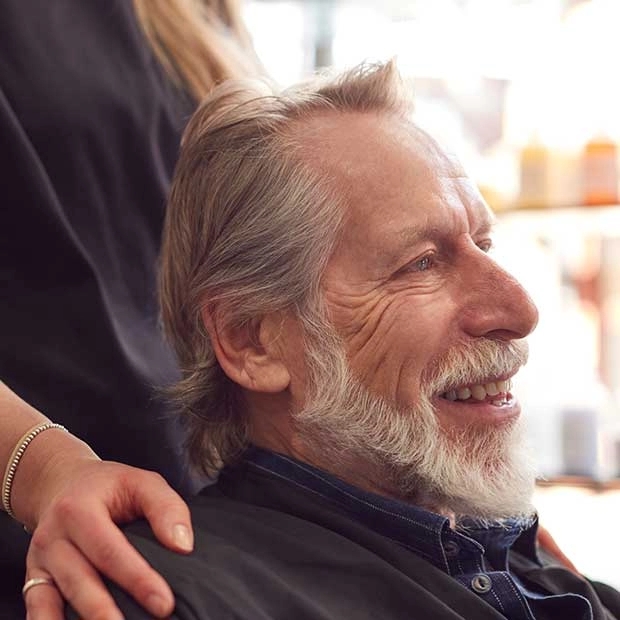 Experience a comfortable and fulfilling lifestyle at Birch Ridge Assisted Living, where our exceptional amenities are designed to enhance your loved ones' well-being. With an on-site salon, a wide range of activities, and a focus on quality of life, residents can enjoy every moment. We also understand the importance of providing caregivers with respite, which is why we offer flexible options for short-term stays.
Daily Grooming Services - Ensuring That Residents Look Their Best
Indulge in the exceptional care provided by our devoted staff, who excel in attending to your loved one's grooming needs on a daily basis. From bathing and dressing to expert hair styling, our compassionate caregivers understand the challenges that can arise when it comes to maintaining personal hygiene as we age. With their unwavering support, our residents can take pride in their well-groomed appearance, which not only enhances their self-esteem but also contributes to their overall sense of well-being.
Keeping A Clean And Comfortable Environment For Residents
Indulge in our exceptional housekeeping and laundry services, customized to meet the unique needs of your loved one. Our dedicated staff maintains a pristine and sanitized environment, providing regular cleaning of each room. With our efficient laundry service, we ensure fresh and clean linens and garments. Let us handle the household chores, allowing your loved one to savor a worry-free and enjoyable daily life.
Medication Management - An Essential Part Of Senior Care
Find comfort in the knowledge that our highly skilled team of professionals is devoted to delivering precise and prompt medication administration, strictly adhering to your physician's directives. At Birch Ridge, the safety and well-being of our residents take precedence, and we maintain rigorous protocols to handle diverse medications and regimens. With our dependable medication management services, residents can rest easy, knowing that their medications are diligently monitored and expertly managed.