The Many Activities at Birch Ridge
Staying active leads to better living at Birch Ridge.
Immerse your loved one in a vibrant and inclusive lifestyle at Birch Ridge Assisted Living. We go above and beyond to ensure their mental and physical well-being by offering an array of engaging activities both on and off-site. From fun-filled indoor games to invigorating exercise classes, our residents have endless opportunities to stay active and entertained.
Our expansive library with large print books, creative arts and crafts sessions, and delightful Friday happy hours foster learning, creativity, and social connections. Don't miss out on our exciting offsite adventures to local restaurants, parks, and historic sites. Experience the joy of a dynamic community that keeps your family member engaged, entertained, and connected. Join us at Birch Ridge and embrace the enriching lifestyle your loved one deserves.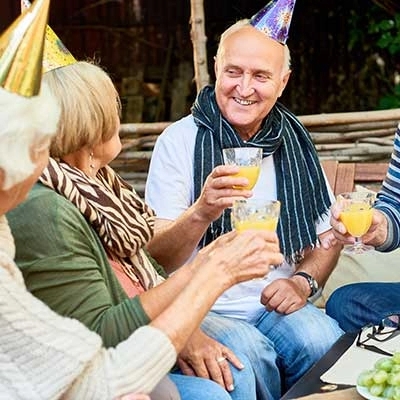 Birthdays & Holidays
We Celebrate Our Residents' Birthdays, And Seasonal Holidays
Join our community as we cherish and commemorate life's cherished moments with utmost joy and gratitude. At our dedicated community, we understand the significance of special occasions in creating lasting memories. Our team goes above and beyond to curate extraordinary and unforgettable events for our residents. Whether it's a birthday, anniversary, holiday celebration, or any milestone worth honoring, we spare no effort in making these moments truly exceptional.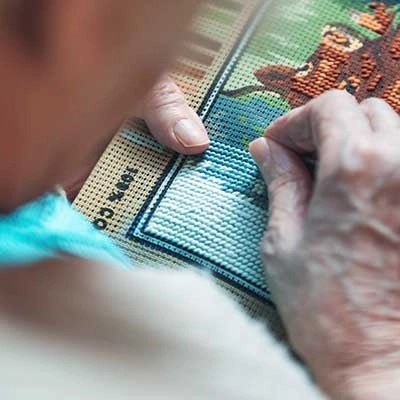 Games For All Ages
Having Fun And Being With Others Is Essential To Living A Better Life
At Birch Ridge, we recognize the significance of games in enhancing the well-being of our residents. We offer a diverse range of engaging activities that prioritize fun, entertainment, and cognitive development. Join us in creating a vibrant and fulfilling experience where joy and mental stimulation are fostered through interactive games and enriching activities.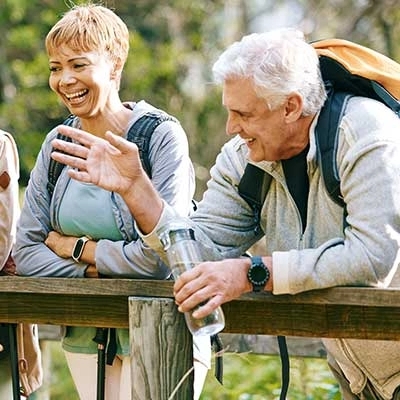 The Walking Club
Being Part of Our Walking Club Has Amazing Social And Physical Benefits
Embark on a fitness journey with our esteemed walking club and stay motivated to maintain a consistent exercise routine. Join us in discovering new locations and immersing yourself in the beauty of the great outdoors, all within a secure and encouraging environment. Experience the numerous benefits of improved fitness while receiving the support and accountability necessary to achieve your personal goals. Embrace an active and fulfilling lifestyle with our dedicated walking club.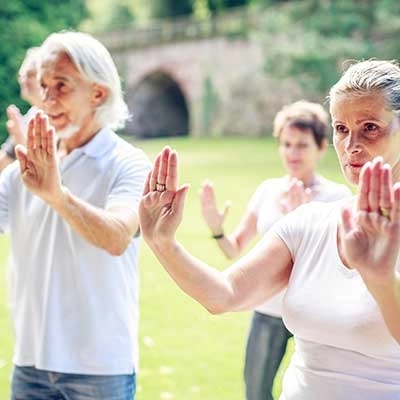 Exercise & Meditation
Therapy And Meditation Improve Health, Flexibility, And Well-Being
Unlock the potential of enhanced mobility, balance, and strength through our skilled therapists' individually tailored plans and expert instruction. Discover the transformative benefits of increased flexibility, reduced stress, and overall improved well-being as you engage in personalized sessions designed to meet your unique needs. Experience the power of personalized care and embrace a lifestyle of vitality and wellness at our esteemed community.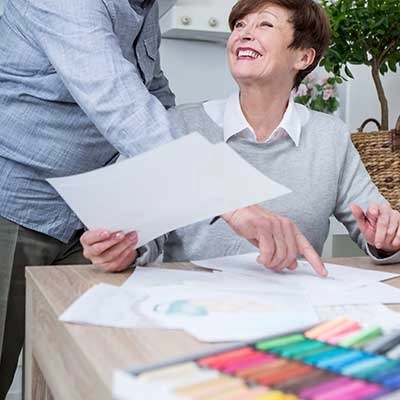 Arts And Crafts
Being and Staying Creative is Key to a Healthy And Happy Lifestyle For Residents
Our Arts & Crafts program provides an outlet for residents to express their creativity and showcase their talents. Regardless of whether your loved one is a beginner or an experienced artist, our program is designed to accommodate all skill levels.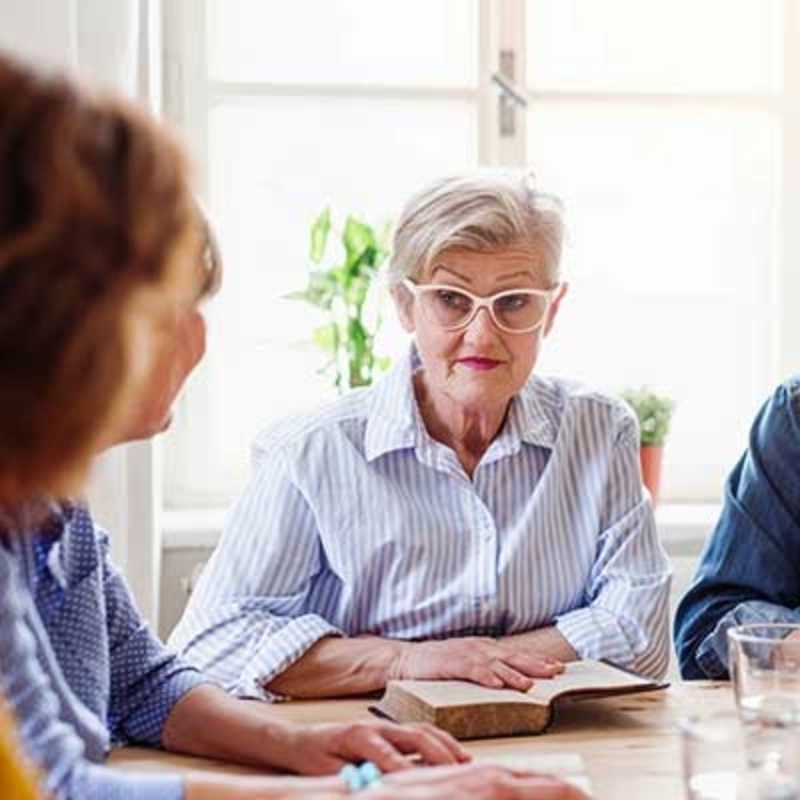 Spiritualism
Nourishing The Spirit And Engaging Faith Though Study And Volunteering
Immerse yourself in a fulfilling spiritual journey through the wide array of activities we offer at our community. Embrace the joy of giving back through volunteer opportunities with local churches, uplift your spirits with heartfelt church sing-alongs, and delve into enlightening Bible study sessions that nourish your soul. Discover a sense of purpose and fulfillment as you engage in our diverse range of spiritual offerings, creating a profound and meaningful connection within our vibrant community.